Money Lessons: Financial Freedom and Financial Independence.
Everyone has a relationship with money but not everyone has a good relationship with money. The relationship that we have with money is either a good or bad relationship and the relationship is determined by how educated we are about finance and how we choose to apply the education received.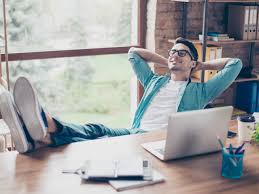 Most of the people who have a bad relationship with money are those who have a narrow way of thinking, they only thing about situations in a shallow manner and attaching emotions to everything they do. I know of people who claim to be financially smart and they start a saving pattern but while saving they still get themselves into more debt, this isn't a way to build a secure financial future it is rather a bad way to think financially.
Financial freedom is often confused with financial independence, to be financially free is to educate our minds that we can live in a bad economy and still gather wealth, to be financially free is to believe in a way to save and invest even when everyone is screaming of scarcity. I remember when the news of the pandemic reached my current location, a lot of people were quick to take out all the money they have in bank and just use it to buy food even more than they can finish in a year and now that lockdown has been eased, regrets have filled their minds and they wish they had spent that money on investment instead.
I once heard a woman say there is no route of debt, she believes that no financially successful person can ever get out of debt totally. Financial freedom will go against this state of the mind and give a different teaching to those who obtain it, with financial freedom it becomes possible to get out of debt completely and begin to live a life that is debt free.
After learning to pay off acquired debt, financial independence guides you through developing a system of emergency fund, emergency fund is really important in the level of financial freedom because it sustains an individual from running into debt again after an emergency surfaces.
Financial independence implies opening the mind of an individual to taking careful records of spending transactions which in turn helps the owner realize how much he or she has spent at the end of the week, month or year. These information makes it possible to do a thorough self-check on personal account and obtain the truth about spending habits that needs to be either applauded or curtailed.
Future reading