Mi Primera Experiencia haciendo Servicio a una Pc. / My First Experience doing Service to a PC.
¡Hola amigos Steemians que tal! Que mejor manera de complementar mis aprendizajes en reparación, mantenimiento y actualización de computadoras que ponerme manos a la obra y por ello en esta publicación explicare paso a paso como hacer el mantenimiento de software a una computadora. La Pc que verán a continuación me la trajo un tío y me encomendó hacer dicha tarea ya que será puesta a la venta.
Hello Steemians friends, how are you? What better way to complement my learning in computer repair, maintenance and updating than to get down to work and therefore in this publication I will explain step by step how to perform software maintenance on a computer. The PC that you will see next was brought to me by an uncle and he entrusted me to do this task since it will be put up for sale.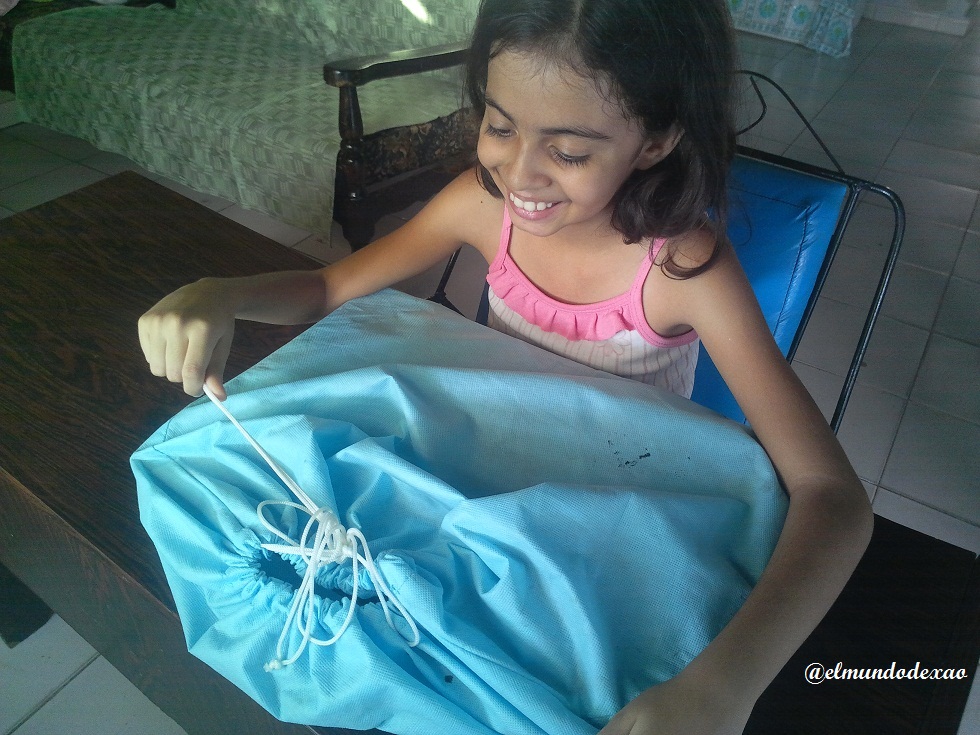 Mi ventaja es que ya hice esta operación por lo menos un par de veces en mi Pc, bueno con la diferencia que en aquellas oportunidades se me paso una que otra cosilla por alto y luego debía hacerlo, así que para evitar que se olvide algo hare una lista o como debe llamarse en este caso "Un manual".
My advantage is that I already did this operation at least a couple of times on my PC, well with the difference that on those occasions I missed something or other and then I had to do it, so to avoid forgetting something I will do a list or as it should be called in this case "A manual".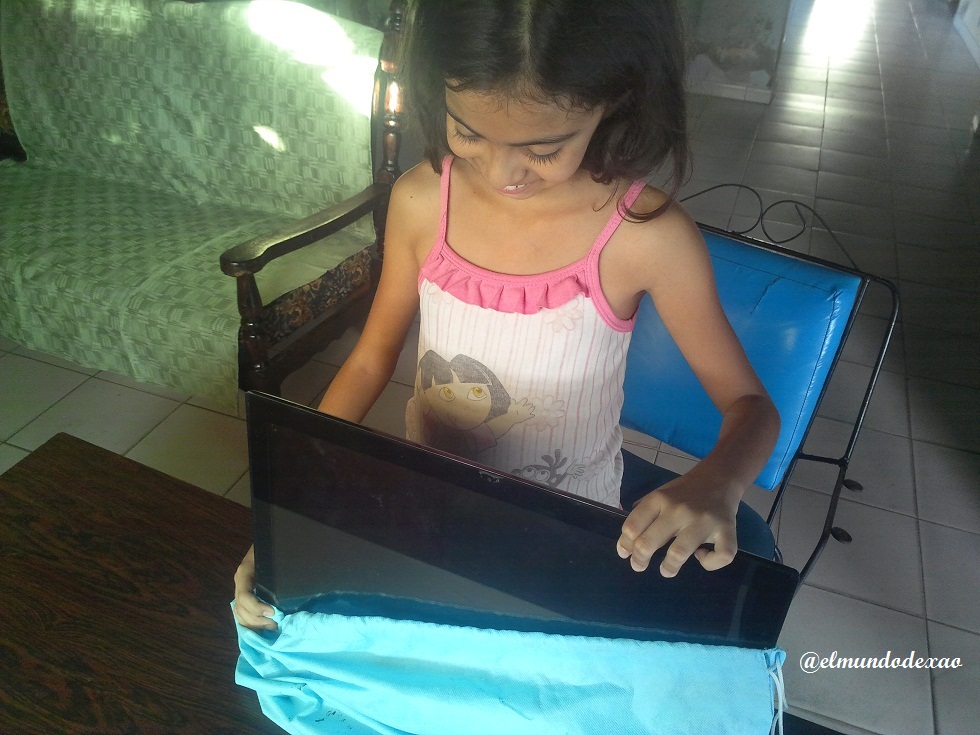 Me gustó mucho este modelo, primera vez que voy a usar uno, son cómodos parece una tableta solo que más grande y pesada, muy pesada. Este modelo no dispone de pantalla táctil así que debo usar teclado y ratón y aun considero que tiene mucho estilo y comodidad. Para iniciar mi experiencia como debe ser, detallare primero que nada como debo recibir el equipo.
I really liked this model, the first time I'm going to use one, they are comfortable, it seems like a tablet just bigger and heavier, very heavy. This model does not have a touch screen so I have to use a keyboard and mouse and I still consider that it has a lot of style and comfort. To start my experience as it should be, I will first detail how I should receive the equipment.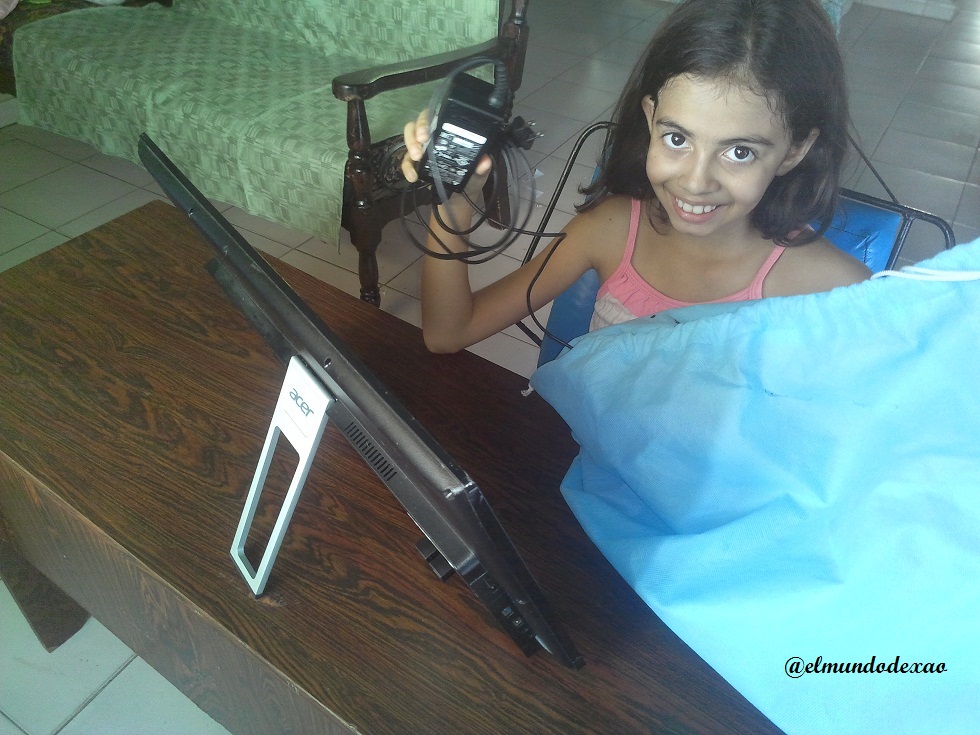 ♥ Como primer paso recibo el Pc y reviso que todo esté en orden, en este caso sería el equipo y el cable de corriente. Ok ♥ El segundo pasó, aclarar cuál es el servicio requerido y anotar cada detalle, es recomendable aclarar cualquier duda por pequeña que parezca. ♥ El diagnóstico: La Pc esta lenta debido a la cantidad de archivos guardados y al tiempo que tiene sin hacerle mantenimiento, parte de la tarea es borrar todo lo guardado, dejar el sistema como nuevo.
♥ As a first step I receive the PC and check that everything is in order, in this case it would be the equipment and the power cable. Okay. ♥ The second step was to clarify what is the required service and write down every detail, it is advisable to clarify any doubt, however small it may seem. ♥ The diagnosis: The PC is slow due to the number of files saved and the time it has without maintenance, part of the task is to delete everything saved, leave the system as new.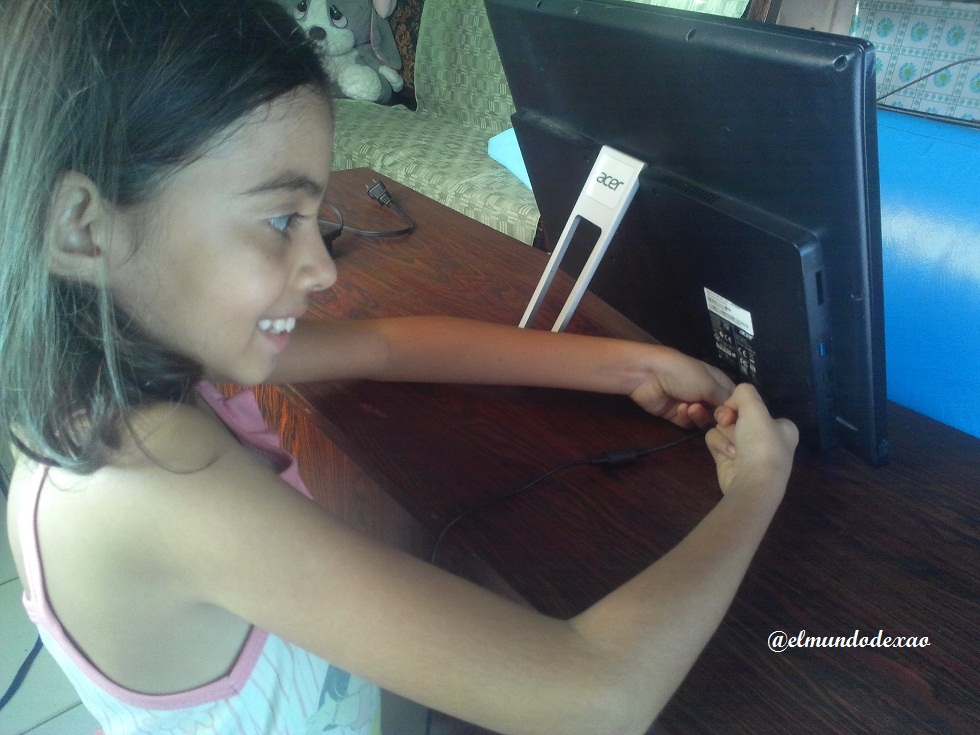 Ahora Usemos Las Herramientas del Sistema. -/- Now We Use The System Tools.
Buscamos en el escritorio el icono "Equipo" doble clic para abrir, seleccionamos Disco (C:)
We look on the desktop for the "Computer" icon, double click to open, select Disk (C :)
Impr-pant
Clic derecho sobre Disco (C:) Saldrá un menú y escogemos la última opción "Propiedades".
Right click on Disk (C :) A menu will appear and we choose the last option "Properties".
Impr-pant
Se despliega una ventana llamada "Propiedades: Disco local(C:). En la parte superior se pueden observar varias pestañas, escojamos Herramientas.
A window called "Properties: Local Disk (C :) is displayed. At the top you can see several tabs, choose Tools.
Impr-pant
Aquí en Herramienta solo hay tres opciones por ahora vamos a escoger la primera "Comprobación de errores" y pulsamos el botón "Comprobar ahora".
Here in Tool there are only three options for now we are going to choose the first "Error check" and click the "Check now" button.
Impr-pant
Por ultimo surge la ventana "Comprobar Disco local (C:)" en la que debemos seleccionar las dos opciones de comprobación.
Finally, the window "Check Local Disk (C :)" appears in which we must select the two verification options.
Impr-pant
El sistema nos avisa que no se puede comprobar el disco mientras esta en uso. Pulsamos el botón (Programar comprobación de disco) y reiniciamos el equipo.
The system tells us that the disk cannot be checked while it is in use. Press the button (Schedule disk check) and restart the computer.
Impr-pant
Para algunas personas es tedioso y no ejecutan la comprobación de disco frecuentemente lo que genera a largo plazo una disminución notable de las capacidades del sistema.
For some people it is tedious and they do not run the disk check frequently which in the long term causes a marked decrease in the capacities of the system.
Fuente de Fotos: Capturadas por mi madrina. Modificado el tamaño: Con el Programa Paint. Photo Source: Captured by my godmother. Modified size: With the Paint Program.
Me despido esperando esta publicación les pueda servir tanto como a mí, hasta la próxima.
I say goodbye hoping this publication can serve you as much as it does me, until next time.
Gracias por visitar mi Blog… ¡AH! No se olvide de votar, reesteemear y comentar.
Thanks for visiting my blog... Ah! Don't forget to vote, reesteemear and comment.
Traducido con / Translated with:
Future reading