Kensington MacBook Magnetic Privacy Screen - AWESOME accessory for Macbook!
---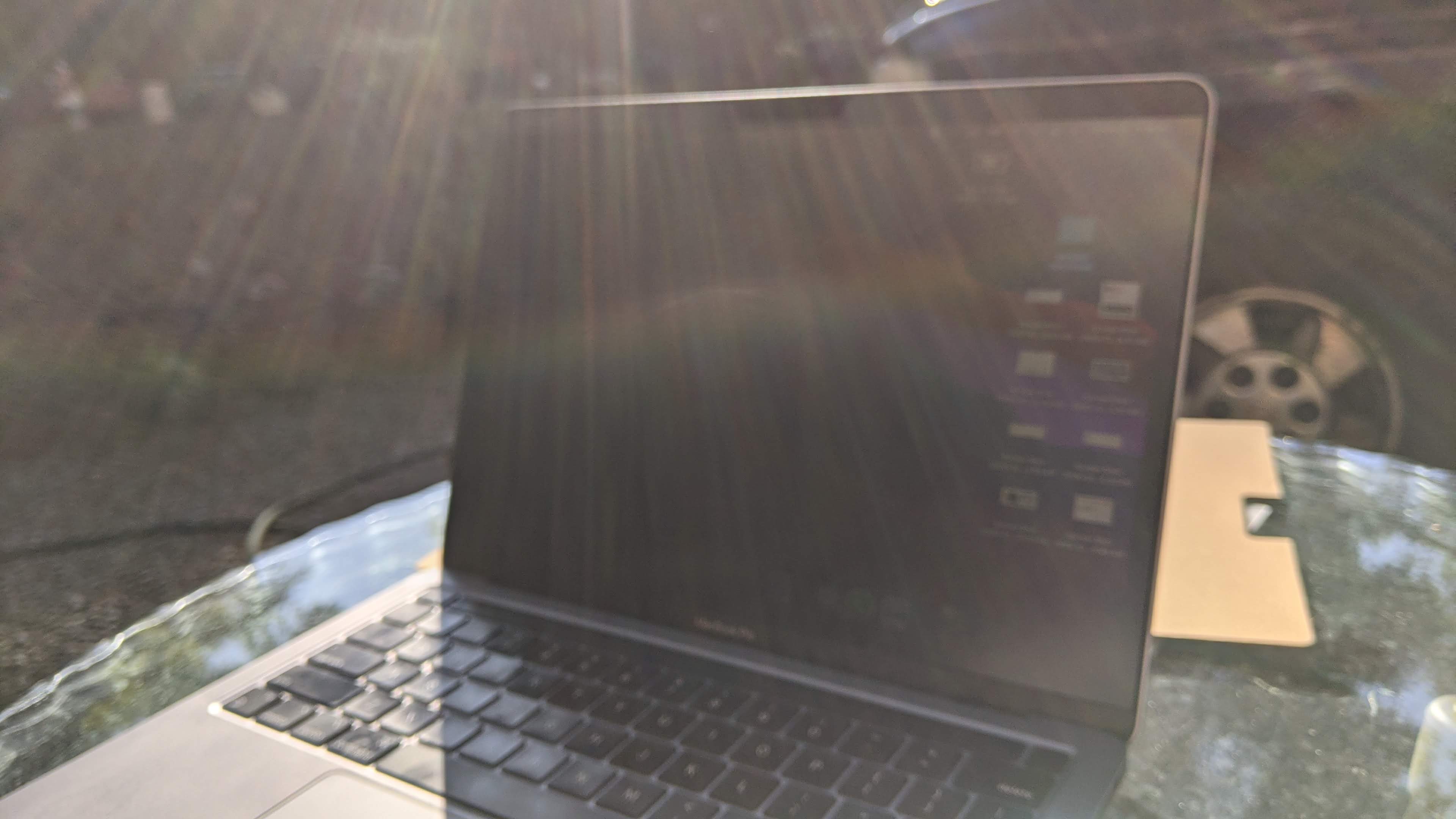 ---
I now don't have to be too carefoolful with the screen while using my new Mac...
Yup, just got a brandnew Mac as a Christmas gift for myself, then bf kindly said, it's a gift from him so, even better! After 7 years of my dearest Macbook Air mid2013, I went with Macbook Pro 13 ich with M1 Chip this time.
M1 chip - Apple's first chip designed specifically for Mac, it delivers incredible performance, custom technologies, and revolutionary power efficiency. At least, that's what they say.
Since it's a not exactly cheap toy, I tend to find ways to keep it as safe as it can be. Also, I just got it so, I'm still in the stage that not even a cat fur scratch is welcome so...
I got a few Macbook sleeves from Amazon delivered and sent back some that I didn't like. Then, looking at the screen and I thought, what if breaks, or cracks (really low chance but still,...)
Screen protector it is!
I had a look on the apple.com site as I want something legit and found they retail screen protectors from 2 brands with the same price. Pretty expensive for an accessory if you ask me.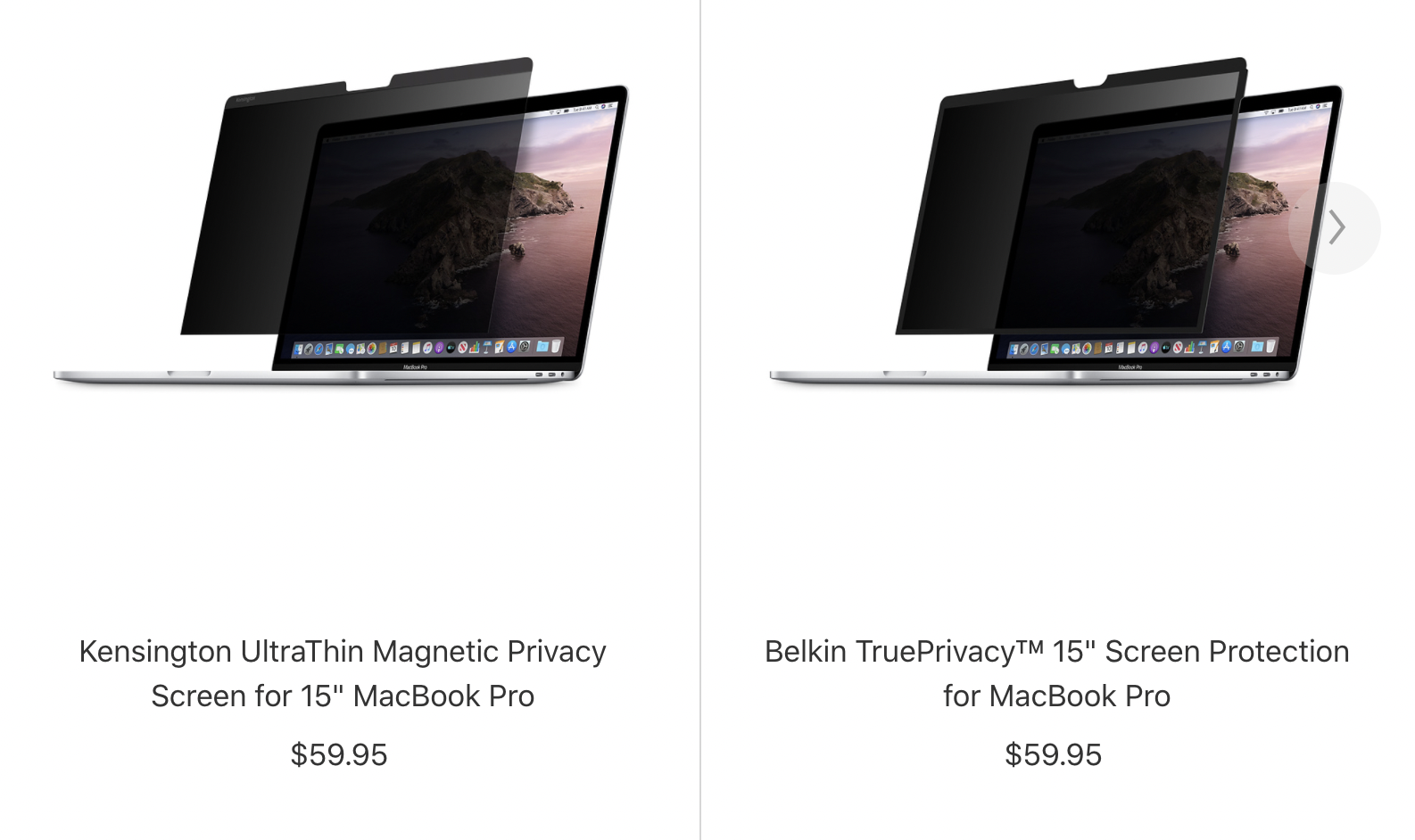 I did a bit of a research and chose to go with Kensington MacBook Magnetic Privacy Screen.
How handy!
It limits viewing angle to +/- 30 degrees
Reversible with matte and glossy viewing options;
Reduces harmful Blue light by up to 22%
It's magnetic so it's easy to put on and I can even take it off easily
**A little secret, I didn't buy it on Apple.com for $60 but instead, buy the same product from the manufacture on amazon for half the price, $30.
Kensington MacBook Magnetic Privacy Screen Unboxing!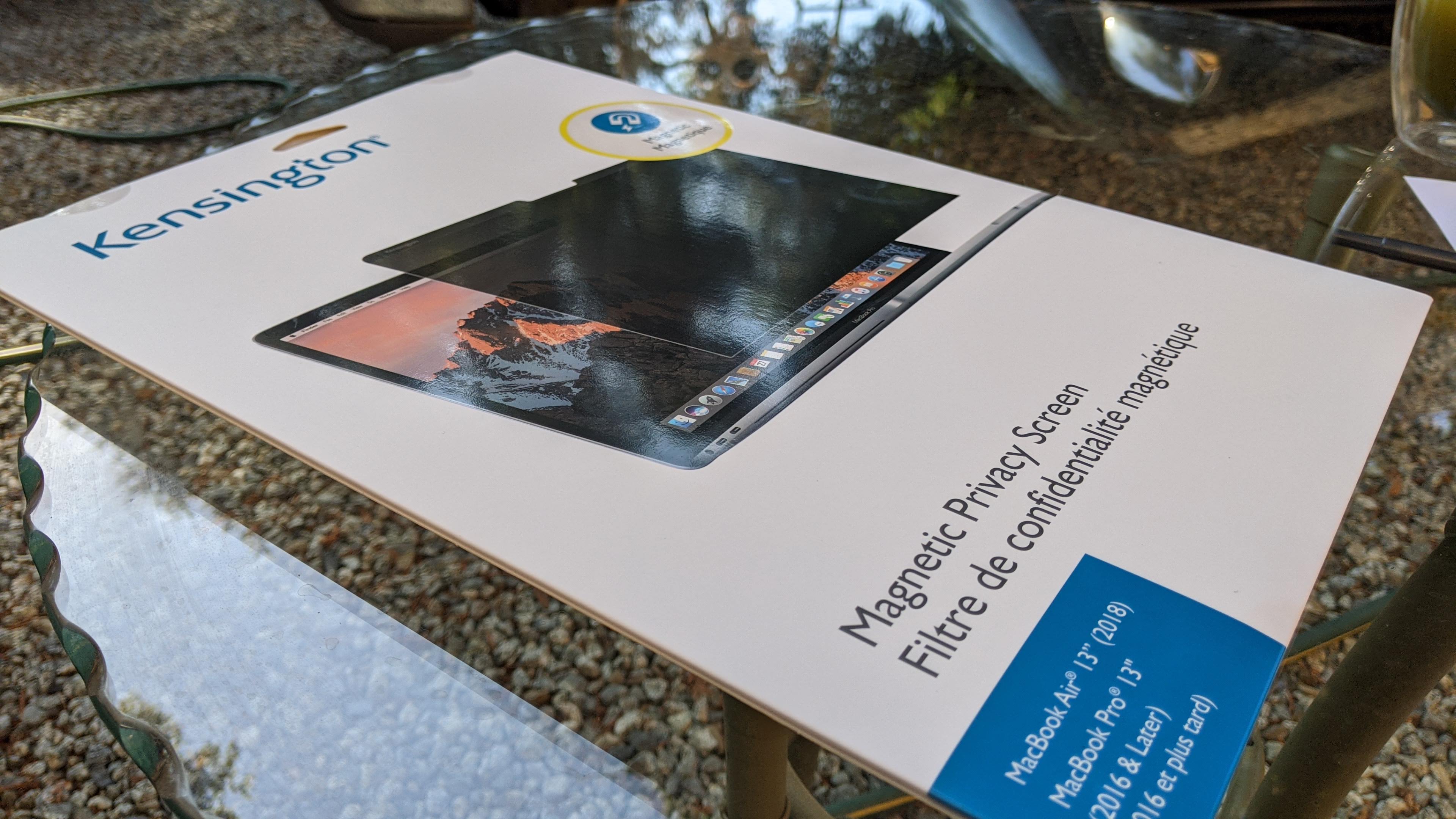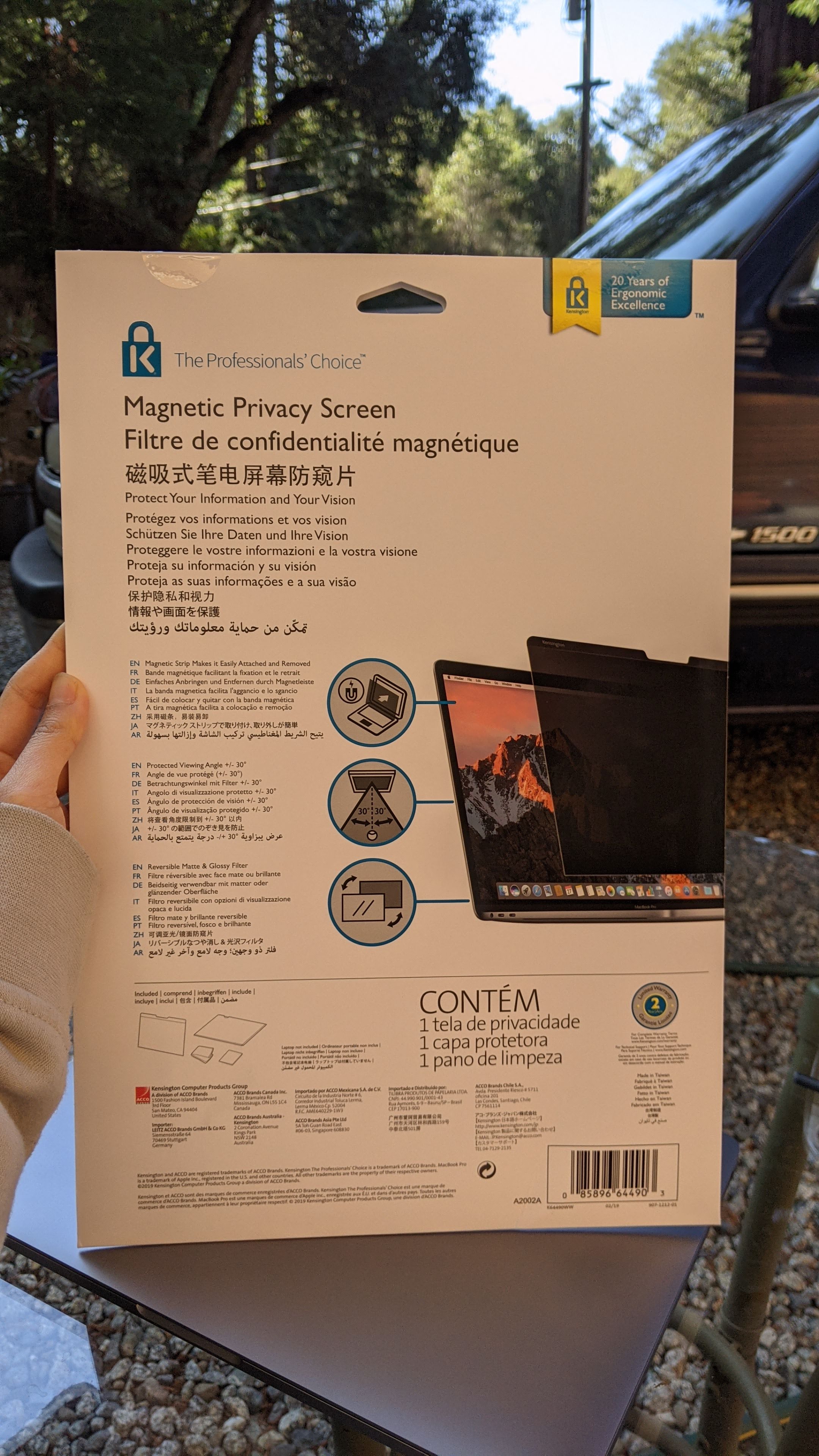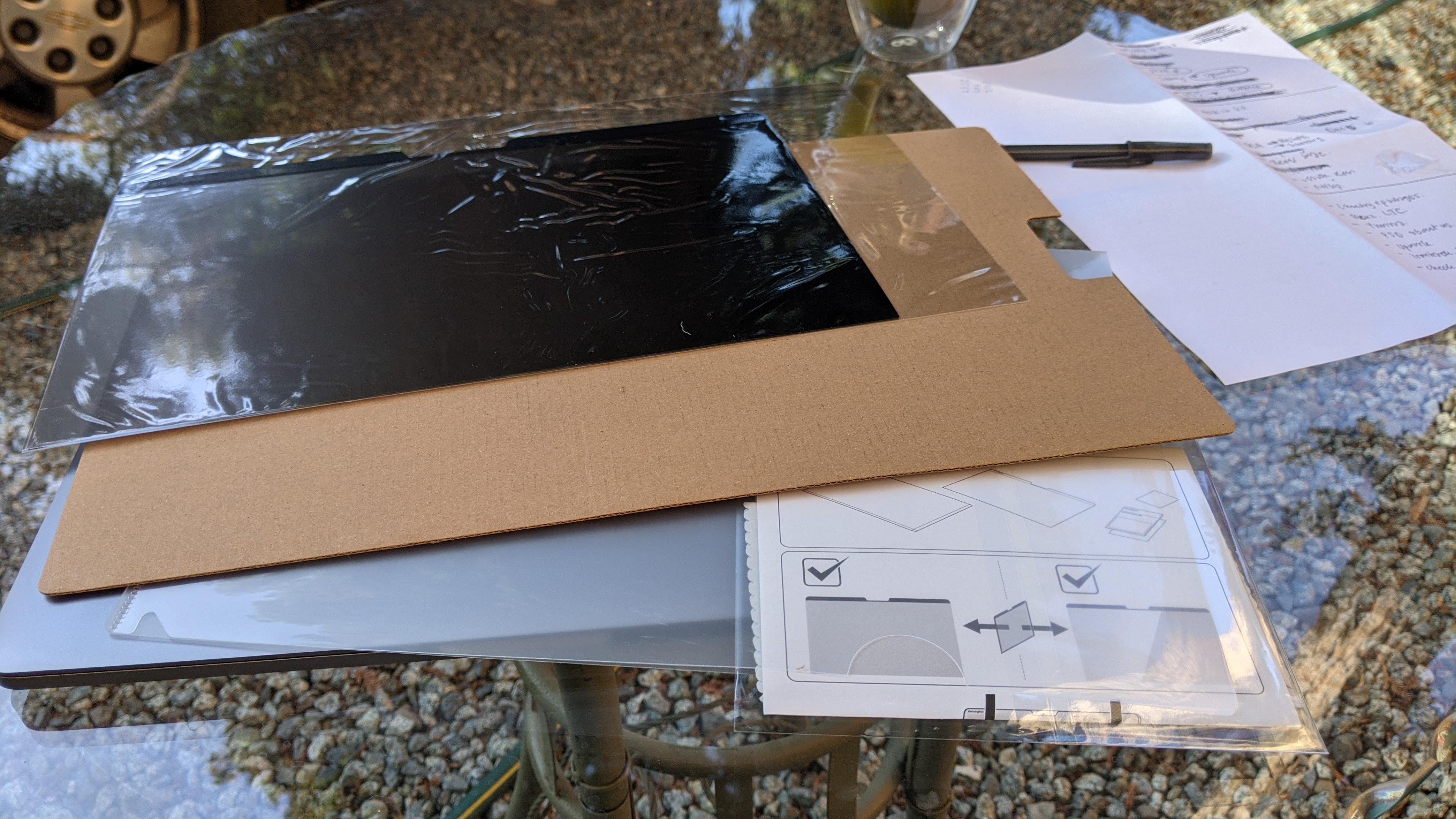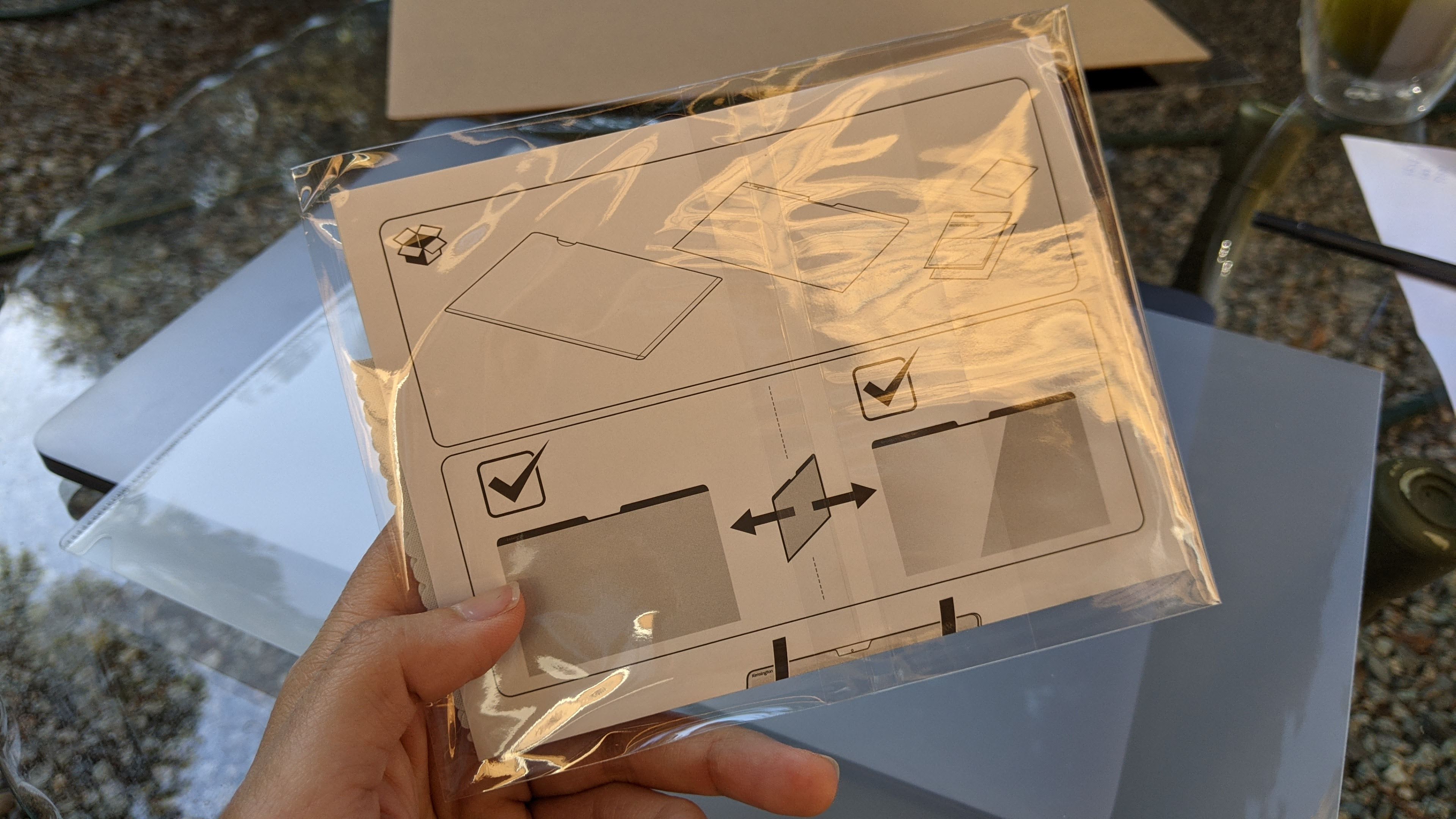 They say the screen protector comes with a cleaning cloth and protective case included. I was hoping it would be a bit more special case not like something I used to use in high school for all my papers and homework. It works I guess... Also, I wouldn't use it often anyways as I plan on just having my screen protector on at all time and not wasting time on putting it on and off.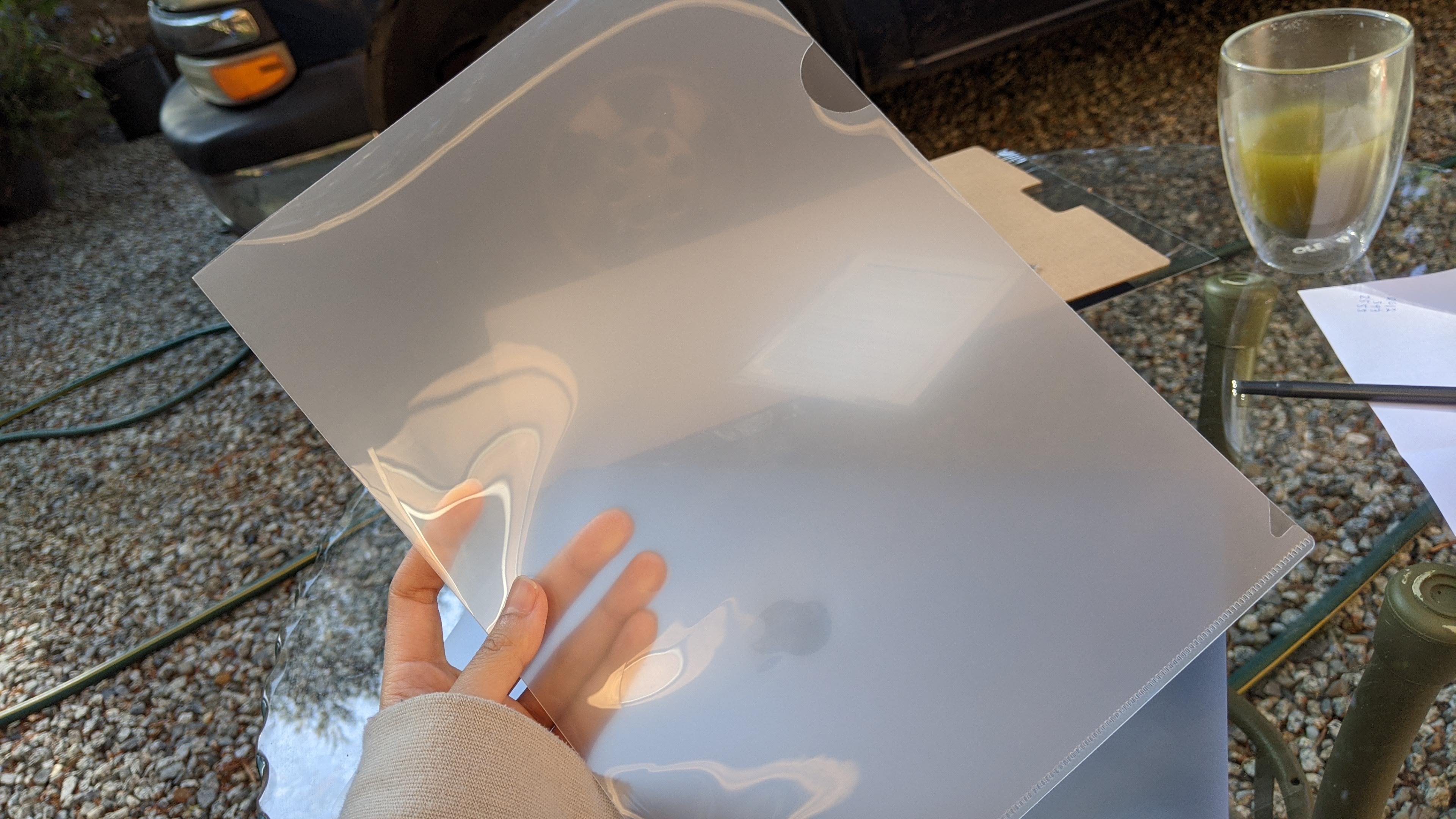 It's super easy to attach to the screen as it's magnetic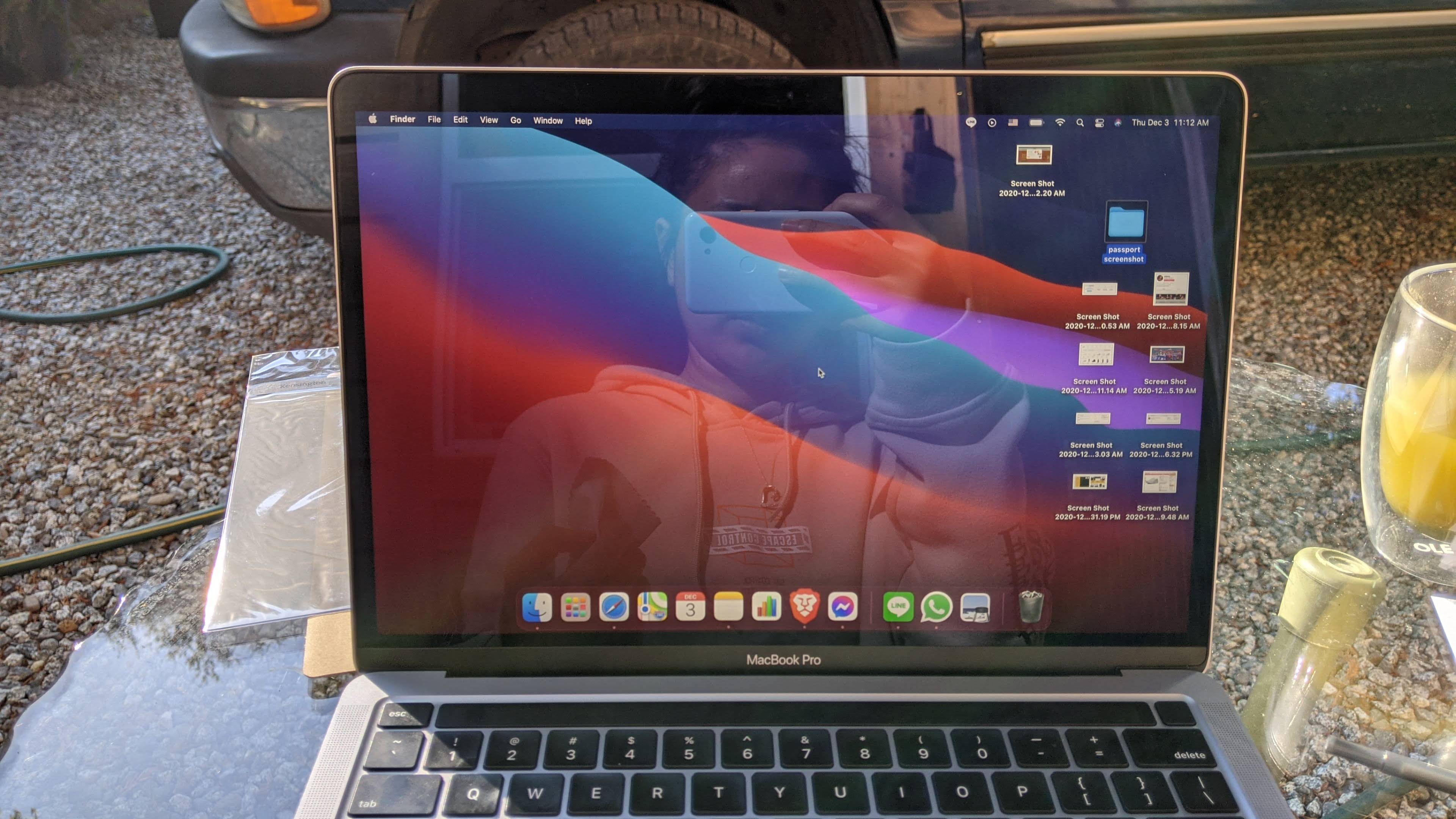 Without Kensington MacBook Magnetic Privacy Screen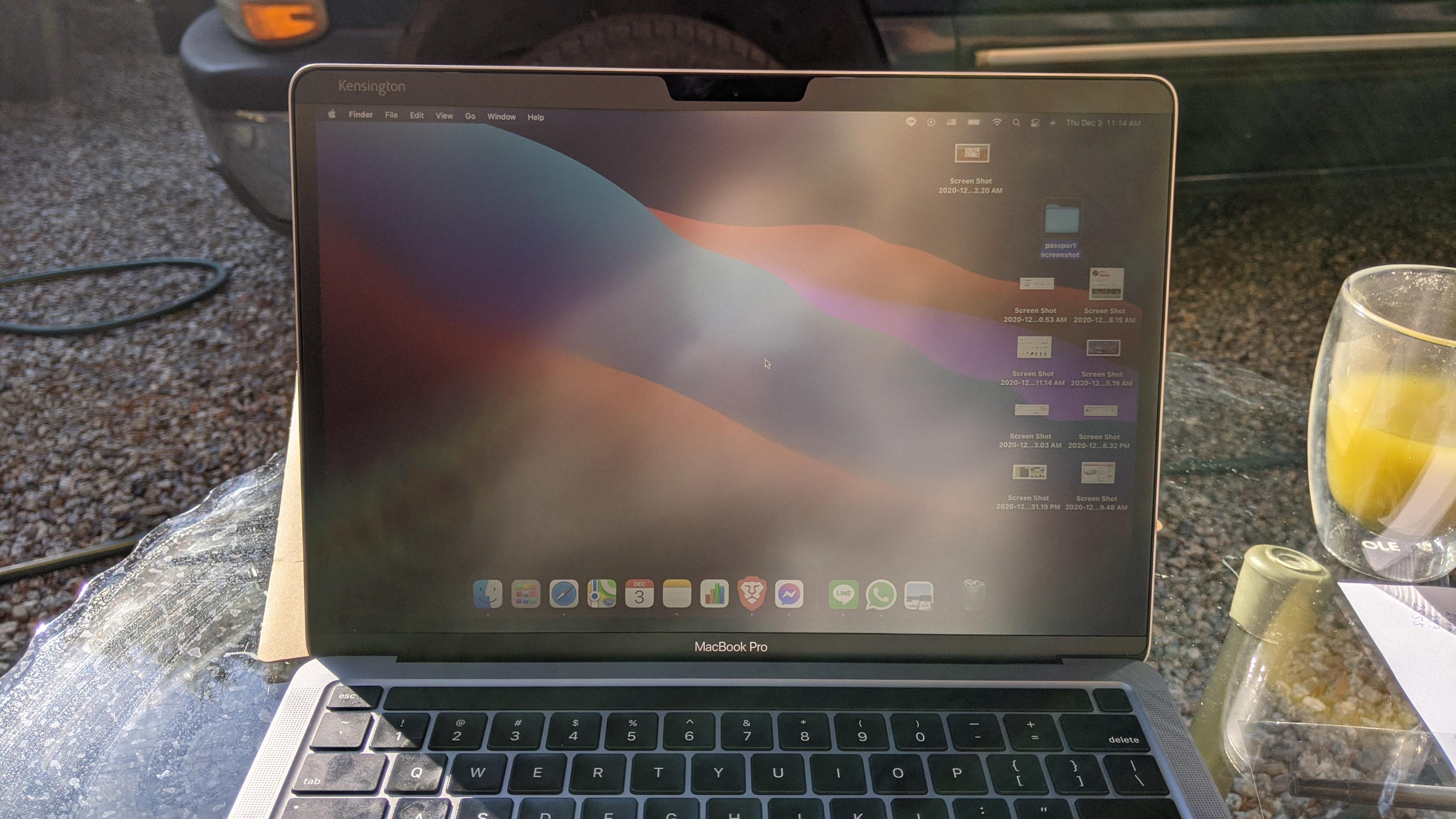 With Kensington MacBook Magnetic Privacy Screen (Matte side)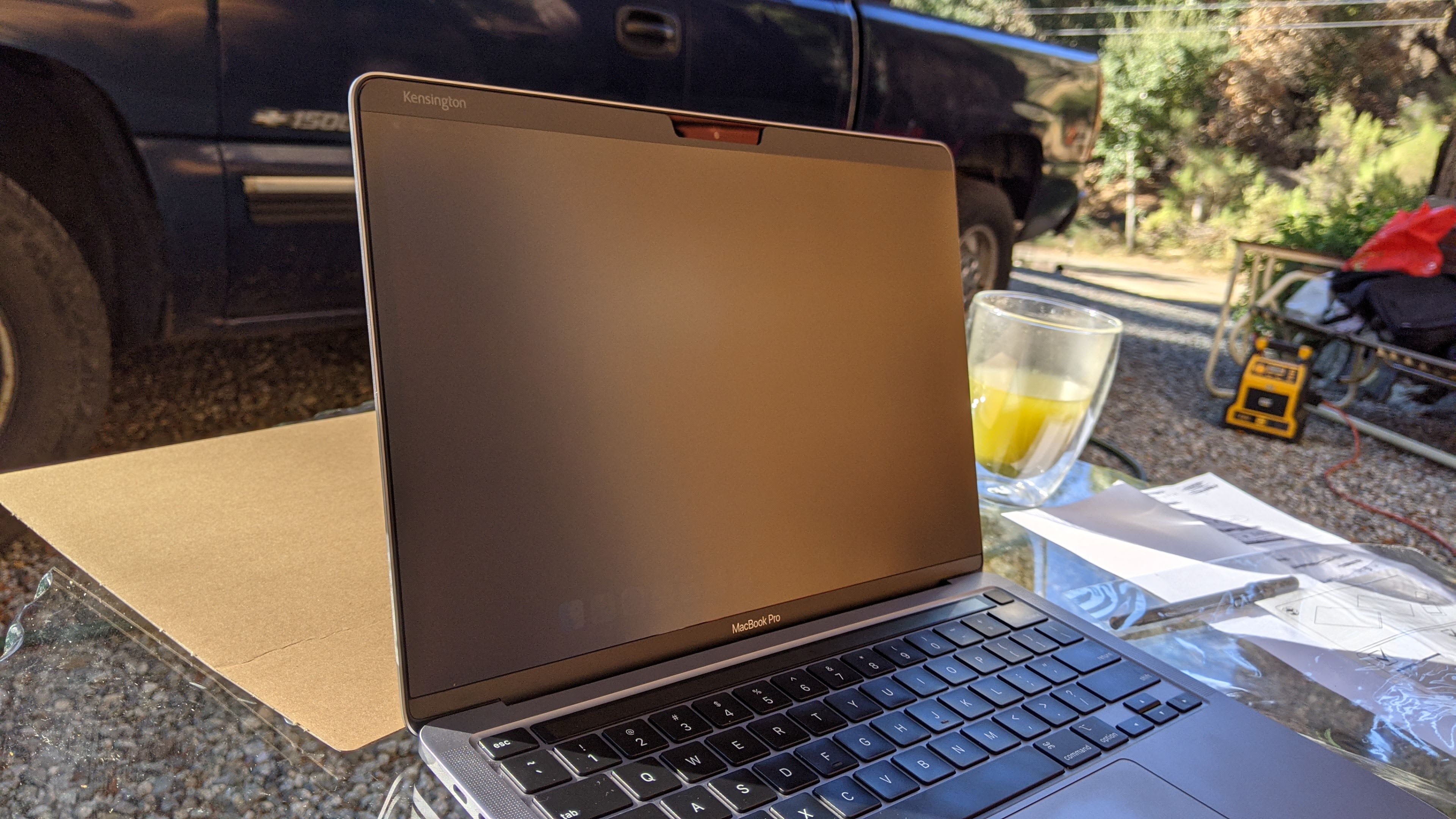 Test the privacy and it's impressive!
A few cons I found are that, it has a bigger gap when the Macbook is close though, it's still in the sleep mode. There are a bit of the bubble or air between the screen and the protector at times. Sometimes I see it and sometimes I don't depends on the screen brightness. | | | |-|-| |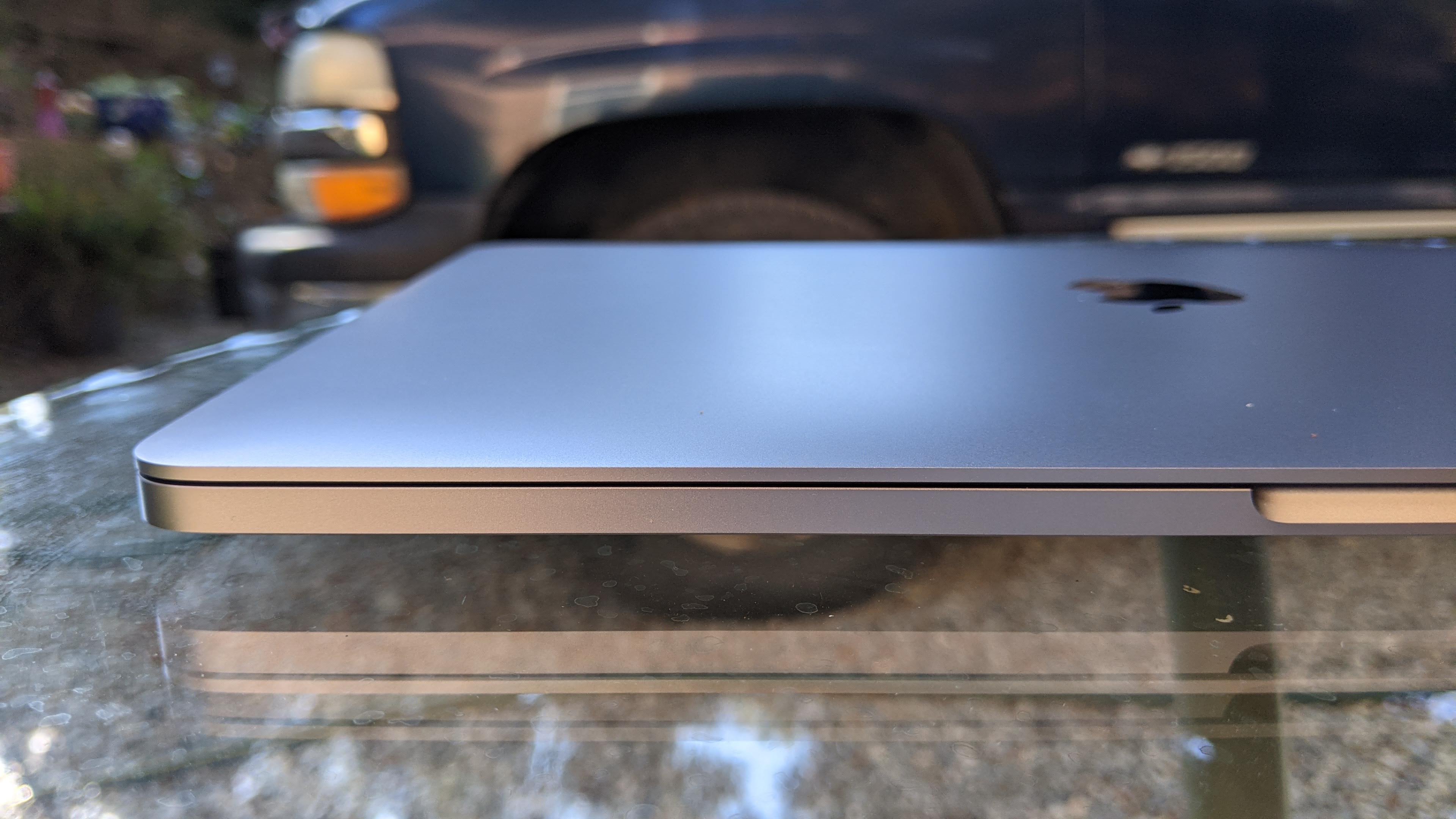 |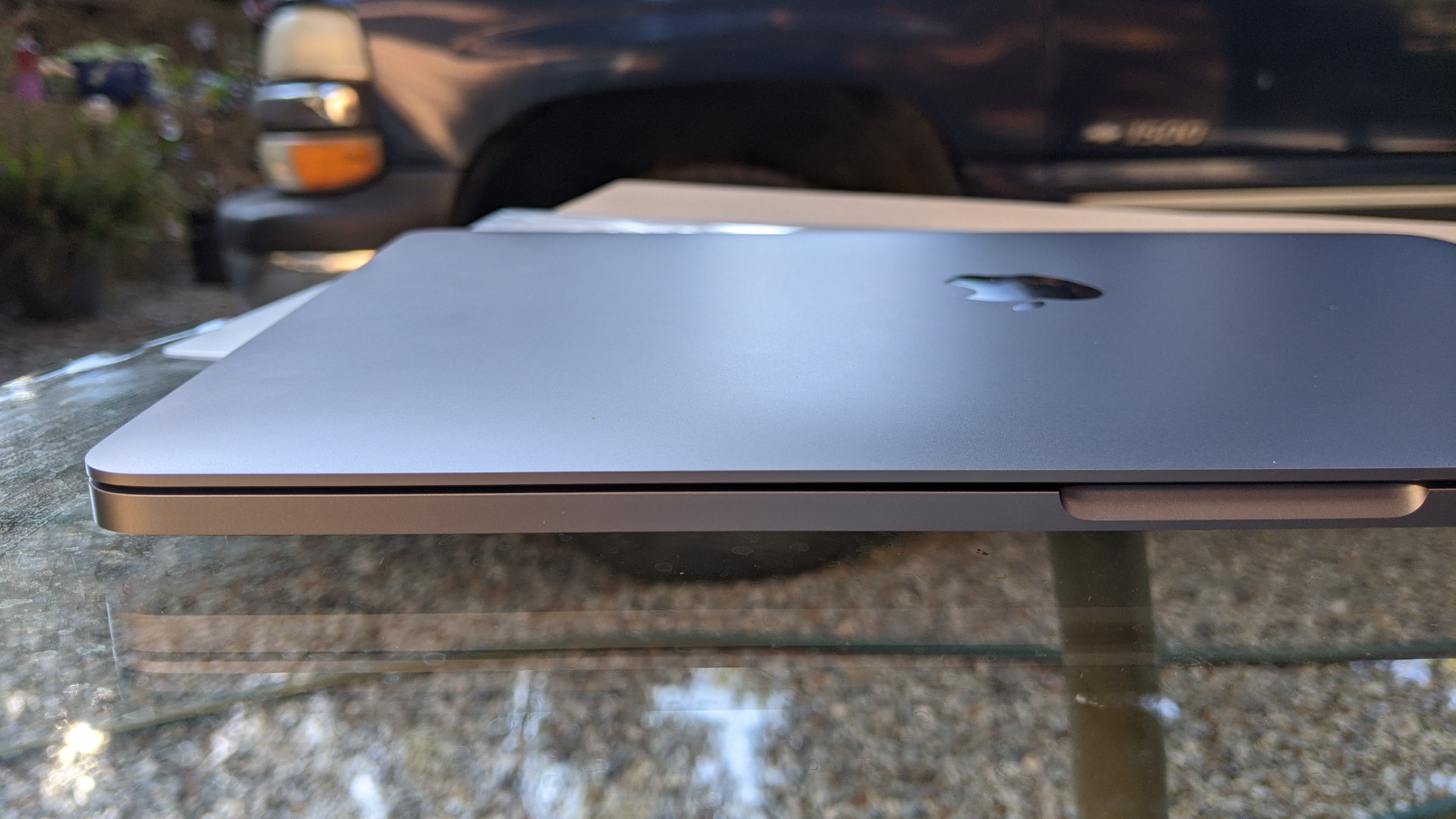 |
Overall...
I'm loving Kensington MacBook Magnetic Privacy Screen so far. It works well and I love the matte finish. Love the privacy part as well as I have been doing some dirty business a bit these days #lol
It's one of not a lot of products that I ordered from Amazon and didn't return it so that really proves how much I'm enjoying using it :)
Lemme know what you think!
Future reading