Do you think Technology has done us more harm than Good??
So far in this world, we have been blessed with the wonders and blessing of technology. So much technology has offer to us and has even help in changing our world's and even our life's to positive.
We look back to many years past and we keep wondering, how will our life's and our world look like if not for the advancement of technology.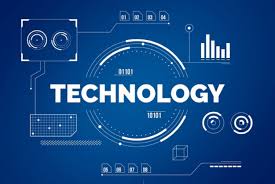 We look at the area of life Technology has help to aid development and growth that has suit our desire and which we are even grateful to technology for.
The area of science, arts, educations, Internet and even many much more that I can't really mention all.
But what that keeps bothering my mind at the same time of admiring the beauty and goodies of technology to our world is, hope it has not cause much harm to us than the good we think it has caused.
Quite alright, I admit technology has given us so much advantages that we can't neglect or underestimate. We look at the aspect of education, how it has moved the educations sector much more forward as we are not where we are now compared to years back.
We look at many aspect like that also and we say yes thanks to technology for this, thanks to technology for that but what we most time ignore is that, it really seems like technology disadvantages we most times ignore.
Many life's have been lost due to Technology, many marriages and families have been broken and separated due to Technology and many careers have been wasted due to Technology but these we don't usually look at as we just focus about the good side of it.
Doesn't sound absurd. Or what do you think.
I conclude by leaving this question for you,
Future reading