Blockchain's transformation of various industries-aviation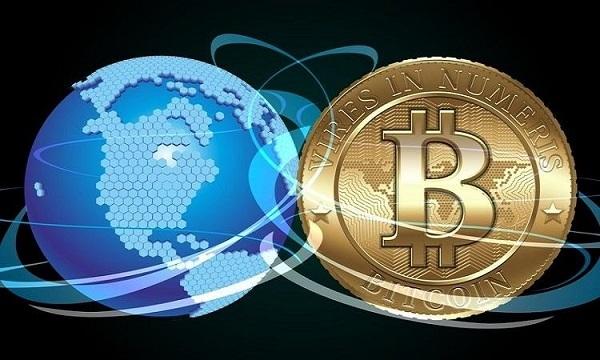 According to reports, in the past 20 years, American outbound travel has increased by 170%. Nevertheless, airlines and airports are still operating outdated methods: using many independent operating systems for information collection and distribution, but in these operating systems, data exchange may be untimely and unsafe.
Many airlines have realized that the characteristics of the aviation industry are highly consistent with the blockchain. The blockchain has the potential to simplify data sharing between airport information databases and more widely assist tourism companies to create a fast and safe travel experience.
Lufthansa Industrial Solutions is a subsidiary of Europe's largest airline Lufthansa. The company launched the "Aviation Blockchain" (BC4A) initiative, which aims to compile the potential applications of blockchain technology in the aviation sector and provide them The use of industry standards. Several airlines such as Lufthansa, Austrian Airlines and Brussels Airlines have partnered with Winding Tree, a non-profit organization based in Switzerland, which uses blockchain to power a decentralized travel distribution network to make travel more cost-effective. Benefits and bring profits to customers and suppliers.
Airlines around the world carry more than 3 billion passengers annually, contributing US$664.4 billion in global GDP. Airlines must flexibly and systematically participate in the competition in the aviation industry, because the efficiency of the airline's operating network determines the lower limit of their development.
Smart contracts to improve customer experience
The airport is the epitome of data storage. From the moment passengers arrive at the airport to when they leave, a large amount of security data must be collected and shared between the airport's internal and external operating networks. At present, the biggest obstacle for airlines is the decision-making process when customers' travel plans change in an instant.
Each task in the airport may use different software operations, so the data coordination process is often lagging and inefficient for flight crews and passengers. Smart contracts can improve the customer experience and cost-effectiveness of services by automating time-consuming tasks.
When data cannot be shared quickly between decision makers, common accidents such as flight delays and flight overbooking are costly for airlines. Currently, there is a lack of cohesion between the mixed data and multiple systems used at different airport checkpoints.
The world's leading airport communications and information technology expert, Sita, has solved the simple and common problem of airport delay information. Sita used the Ethereum protocol and smart contracts to create a blockchain platform to coordinate conflicting information about flight delays and communicate in time.
SitaLab designed a private chain called Flying Chain, which conducted experiments between British Airways, Geneva Airport, Heathrow Airport and Miami Airport and tracked more than 2 million flight changes. Their findings indicate that smart contracts can effectively mediate conflicting data and disseminate industry standards, but they require governance and business oversight. Therefore, so far, cloud-based data sharing services are easier to arbitrate and manage.
A French insurance company called AXA uses smart contracts to automatically compensate passengers for flight delays. When customers subscribe to insurance on their flight delay insurance platform FIZY, a smart contract is created and connected to the global air traffic database. If there is a delay of more than two hours in the registered account book, the compensation will be automatically transferred to the customer, which saves the process of filing a claim or appeal to the insurance company.
Russia's largest domestic airline S7 and Alpha Bank have launched a blockchain ticketing platform. The private chain is built using the Ethereum protocol, using smart contracts to exchange data between the contracting parties, and shortening the settlement time between airlines and agents selling air tickets from 14 days to 23 seconds.
In a press release issued by S7, the airline stated that this technology "enables agents to work directly with the airline without providing additional financial guarantees, reducing the issuance of documents, and ensuring business safety. ".
An Atlanta-based aviation software company, Volantio, has piloted a new plan for United Airlines to prevent customers from being forced to transfer and other similar incidents. The "Flex-Schedule" platform uses artificial intelligence technology to identify passengers and target flight options to help airlines correct incorrect calculations during the booking process.
The platform will automatically compensate passengers and reschedule them to new flights, while allowing airlines to maximize profits by selling public seats to "high-yield" passengers. Volantio also cooperates with Emirates Airlines, Alaska Airlines, Ethiopian Airlines, and Jetstar Airways. This innovation may be able to eliminate various problems during the security check process, which will inevitably delay flights and give The airline caused huge losses.
Use digital currency to increase frequent customer loyalty
Delta Airlines is the first global airline to replace their passenger loyalty program with a digital currency, which is called SkyMiles. The airline will give away vouchers called "Sky Phantom" to frequent passengers, which will make American Express no longer an intermediary, improve the security of the exchange, and allow passengers to watch immediately To own loyalty points.
Similarly, Singapore Airlines also announced the launch of a blockchain-based passenger loyalty application, which will enable customers to digitize their frequent flyer rewards and apply them to Singapore Airlines' business partners.
Transparency of baggage tracking
Winding Tree and Air New Zealand are working together to study how blockchain can improve cargo and baggage tracking.
Although still in the development stage, the application of blockchain may enable passengers to track their luggage in order to provide full transparency throughout the transfer process. In addition, smart contracts can be deployed to automate insurance claims for lost luggage and compensate customers immediately.
Underwing efficiency of aircraft maintenance
The engineering and maintenance departments of Air France and KLM are exploring the potential use of blockchain in recording aircraft maintenance and service processes. Most of the data routinely collected on aircraft maintenance is non-digital, such as service records, aircraft components and systems. A fully digital system is not an easy transition, but blockchain can greatly improve the "maintenance process and workflow."
Avoid queuing at the airport with a "doorless" passport
In the aviation industry, passenger safety and flight operations are the most important, but creating a more relaxed airport experience for passengers is another major goal of airlines. ObjectTech, a British technology company, has signed an agreement with Dubai's immigration and visa authorities to test its "No Gate" border project, which uses biometric verification and blockchain technology to skip the passport processing process. The pilot project will use facial recognition technology to identify passengers arriving in Dubai and use digital passports to verify their identities. Using the blockchain, the digital passport is created as a "self-sovereign identity" to ensure that the owner has a single control over his own data.
Paperless identification for easy travel
Similarly, SITA Labs is testing its own digital ID, which is built on a blockchain platform called the SITA Digital Identity Traveler App. SITA plans to improve the way passengers are identified at various locations in the airport by creating a mobile token that stores biometric and personal information. SITA has also initiated other projects to enable mobile phones to complete self-service visa verification and border control services.
The safety of small airports and the responsibilities of private pilots
According to reports, 57% of aviation accidents are caused by human error. The blockchain project Aeron has created a mobile application designed to record and verify the qualifications of pilots in order to reduce accidents caused by poor record keeping. The application uses blockchain technology to operate and stores all necessary pilot data in digital form, which mainly exists in traditional paper-based pilot logs. The company is further developing a global database for storing aircraft information, pilots and flight schools. The project launched an online market for private flights and private pilots that can book private charter flights.
Looking forward to further development
Blockchain can quickly coordinate conflicting data and verify the consistency of information among airport stakeholders. This is a potential innovation in the aviation industry. Distributed accounting technology is non-tamperable and transparent, and can provide greater security for flight operations. However, many data collection processes are still not digitized and isolated from each other. Smart contracts can greatly improve the customer experience and replace timely and expensive services, but they require central governance by a certified organization, as well as extensive maintenance and supervision.
Blockchain has applications in many airport information fields, but it needs further development by industry leaders to improve feasibility and create cost-effective technical applications.
Future reading